Firewood * Wood Pellets * BBQ Pellets * Honey

Call Us Today:

    (661) 946-0151

 Delivery Area

    We are happy to provide delivery to the following:

        Lancaster          Lake Elizabeth         Littlerock

        Palmdale           Leona Valley            Pearblossom

        Quartz Hill          Lake Hughes           Crystalaire

        Rosamond         Acton                       Llano

        Neenach            Lake Los Angeles    Boron*

        Aqua Dulce*       Mojave*                   Cal City*

   Delivery charge applies to all areas  

    *Additional delivery surcharge for these areas

Please leave us a message with call back number if you don't get a real person, we will return your call!!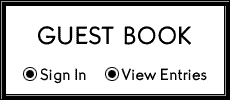 Please note this email is for signing up for our newsletter only. Should you have a question please call us at 661-946-0151

​Click Here to Join Our Mailing List!

Join Our Mailing List

Stay informed on our latest sales and 

product offerings via email. 

Feel free to sign our guest book!