Welcome!

We have been in business for the last 30 years, proudly serving the community. We came to the Antelope Valley in 1913 and plan to stay. First alfalfa farmers, then Beekeepers, then AV's Largest Retailer of wood stoves and pellet stoves-- Our unparalleled service, competitive prices, and overall value are why our customers keep returning.  We look forward to your patronage. 

45101 Yucca Avenue, Lancaster, CA 93534

Phone Number: (661) 945-1051

Hours: Mon - Fri: 8:55am - 4:55pm  Sat: 8:45am - 2:45pm  Closed on Sundays

Firewood and Wood Burning Pellets

Wood heat may seem old-fashioned, but it offers many benefits over some conventional home-heating fuels.  First, firewood is a renewable resource (i.e. plant a new tree in its place). Fruit trees need to be replaced every so often, and as such they are an excellent source of firewood. Second, in many cases, heating with wood can save you money. If you are looking to cozy up next to a warm fire or just looking to heat your home, you are going to need some firewood. To learn more about the firewood we sell
Click Here
.
Do you have a pellet stove and are looking for a place to purchase your wood burning pellets all year long? Lee's Bees carries wood burning pellets all year long for your heating needs. Pellets are generally made of leftover sawdust from lumber mills (the sawdust that used to be thrown away) and from wood shavings leftover from furniture manufacturers. Wood pellets are a great renewable resource made through a process at a pellet mill, where the sawdust is dried, compressed and formed into small burnable pellets. Premium pellets have no fillers (i.e. glue, wax, cardboard, etc) and thus are cleaner, more efficient, and hotter burning lending to more heat in your home. Pellets are sold in 40lbs bags for easy handling.
Click Here
for more information.
Recycling

We are a state licensed beverage container recycling facility. We accept all types of beverage containers that have the California cash refund sticker on it. We pride ourselves on a clean facility that actually helps the customer sort their materials. We have a tiered pricing system for aluminum based on the number of pounds you bring to recycle. We also accept but DO NOT pay for cardboard and newspaper.

We started Lee's Bees in 1976 with 25 hives. Our goal in order to go full time was somewhere around 1000 colonies. We kept our day jobs until around 1983. All went well until we had 7 years of drought. We started selling firewood to make ends meet in the winter, while running the bees to North Dakota in the summers. Eventually, we chose to sell the bees to Bob Mearns and concentrated on stoves and firewood. Mearns supplies us with 5 flavors of honey: Sage, Orange, Buckwheat, Alfalfa, & Wildflower. Available in 1 and 2 pound jars at $7 & $11, respectively.

To Learn More about our pure delicious honey Click Here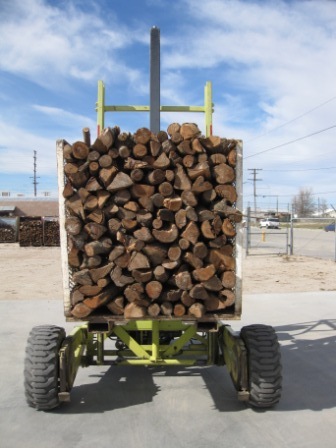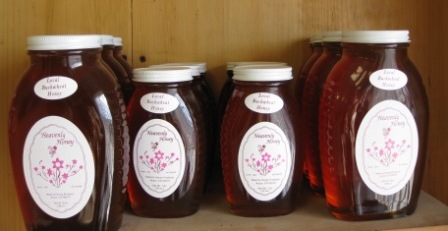 We Accept the following forms of payments:

Cash, Check, Visa or MasterCard (min $25 purchase on credit card)

Contact Us
:

45101 Yucca Ave, Lancaster, CA 93534

(661) 945-1051
Hours
:

M-F  8:55am-4:55pm

Sat  8:55am-2:45pm

Sun  Closed
Decorative Rock & Landscape Materials

Beautify your yard with good-looking colored rock available in over 15 colors and sizes. If you are in the market for aggregate materials, we carry a variety of products to suit your needs including washed plaster sand, decomposed granite, premix, cement (plastic and regular), pea gravel, ¾" gravel and inch-and-a-half rock. If planting a garden or lawn is in your future we carry soil amendments (planter mix & compost) to enrich your existing dirt with vital nutrients. We also carry decorative bark in 3 sizes for your planter beds and tree rings.

To Learn More about our Bulk Landscape Materials
Click Here
Call Today!

(661) 945-1051